What is Digital Fashion?
Fashion is one of the most linear systems that enables people and brands to express themselves. Digital fashion takes this system to a new environment. With the increasing popularity of the Metaverse, the digital fashion industry is turning into a global empire that includes both big luxury brands and retail consumers. How? Blockchain technology has already started to transform everything from our currency to internet interactions.
Digital fashion is virtual three-dimensional objects designed with both people and digital avatars in mind. Instead of using materials such as fabrics and textiles, digital clothing is created using specialized 3D computer programs like Blender and CLO3D. Compared to traditional clothing production, digital fashion is cheap and wildly sustainable. More importantly, it comes with zero creative limitations or production constraints. The real beauty of digital fashion shines here. The only limit is our imagination. We don't have to be the same person online as we are in real life. We can be whoever we want to be. According to a report by BoF Insights, approximately 70% of general consumers in the US (Gen Z - Gen X) believe that digitalization is important. Although it's still incredibly early, digital fashion is being positioned as a significant revenue source for ready-to-wear retailers. Last year, brands such as Gucci, Tommy Hilfiger, and Dolce & Gabbana invested millions of dollars to open virtual metaverse storefronts where they sold digital fashion NFTs that could be used for physical products.[1]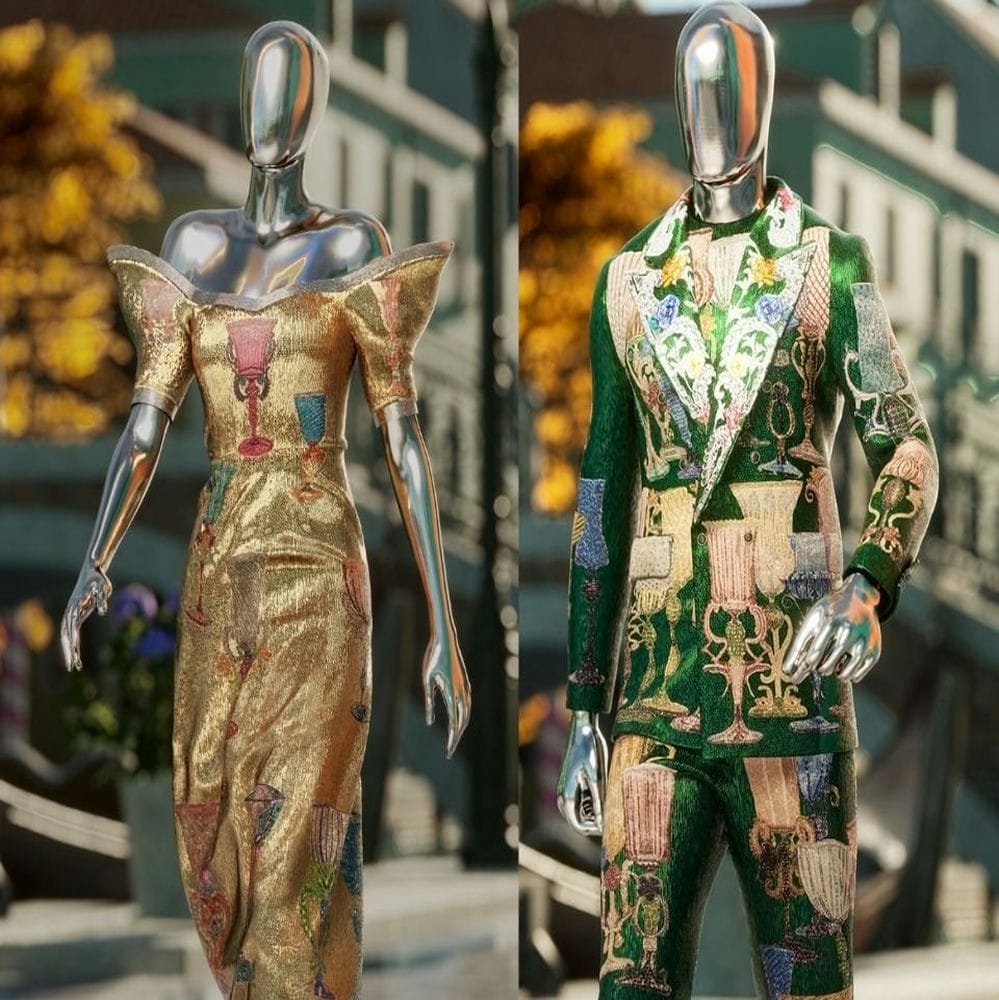 Metaverse Fashion Week
An extension of cryptocurrency, Web3, can store tokens in a wallet, contract terms, and code for decentralized applications. Meanwhile, the rise of Web3 is accompanied by other things outside of currency, such as DAOs, NFTs, and meta-data databases. Up until now, all of this has been circulating for years, but the fashion industry is only now getting into the NFT field with new ventures. For example, virtual fashion brand RTFKT sold a digital jacket for $125,000 last year; many young entrepreneurs are creating their own virtual collections. With the growth of Web3, more designers will have the opportunity to present their careers independently. Independent designers continue to contribute to the fashion industry by creating NFTs for both digital games and fashion consumers. Fabricant, has become one of the largest digital fashion houses in the industry, attracting metaverse and blockchain enthusiasts. In the Web2 era, fashion became more democratic as blogs and street style blogs became a part of the fashion industry and fashion shows began to be broadcast online. Luxury fashion fans have had a small level of access to the fashion world through live streaming runway shows and behind-the-scenes access through social media phenomena they follow. The opportunities and next steps for fashion brands in Web3 and digital fashion are huge.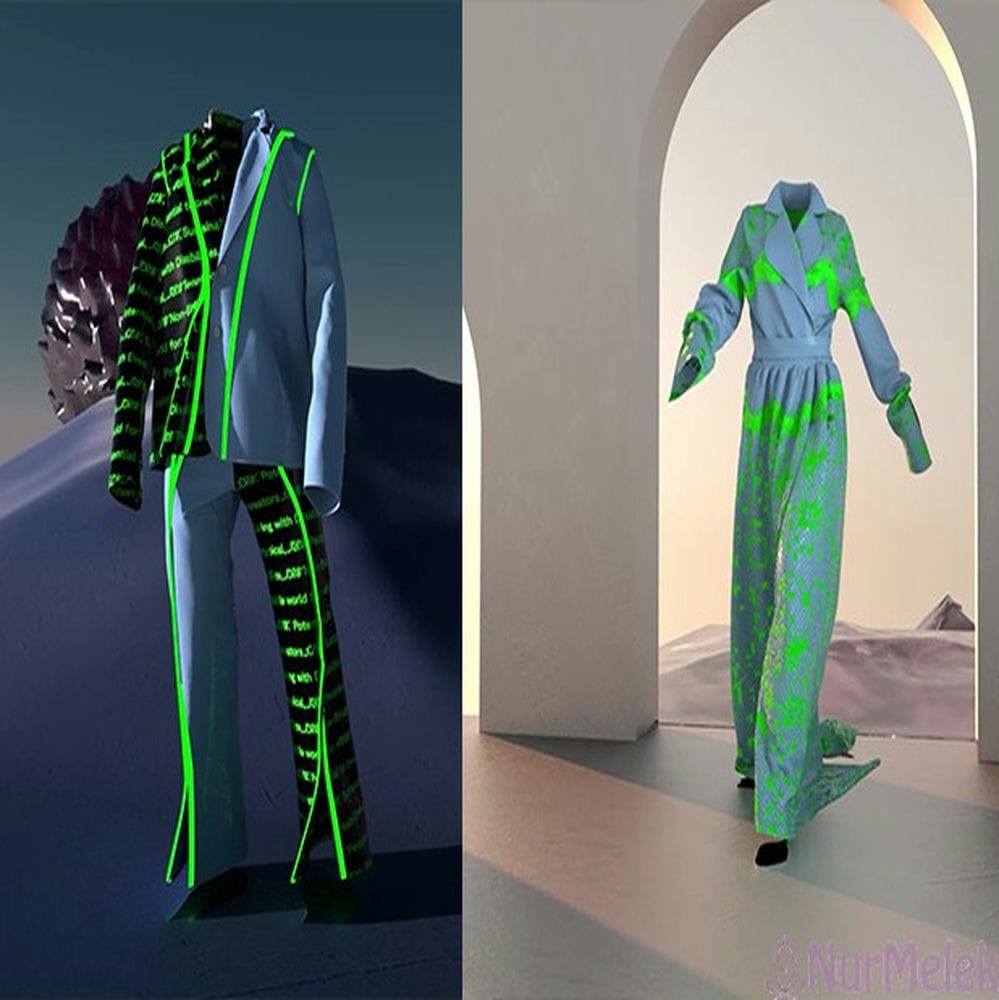 Metaverse Fasihon Week
Shopping is going digital
As brands and major fashion events go virtual in response to the pandemic, clothing is also moving in this direction. What's being discussed here is actually digital showrooms.
Consumers can now interact with any piece virtually, rather than using their imagination to envision how a piece of clothing looks and, more importantly, how it would look on them. They can take a 360-degree look at a product. Instead of relying on a few photos uploaded by the brand on its website, they can zoom in on the smallest details. Consumers can now try on one or more products virtually by dragging them onto their own photos.
The future of fashion doesn't require you to go to a store to make sure the clothes you're buying fit you. E-commerce doesn't have to be a limited shopping experience in a virtual store. You can see, touch and experience products as if you were there.[2]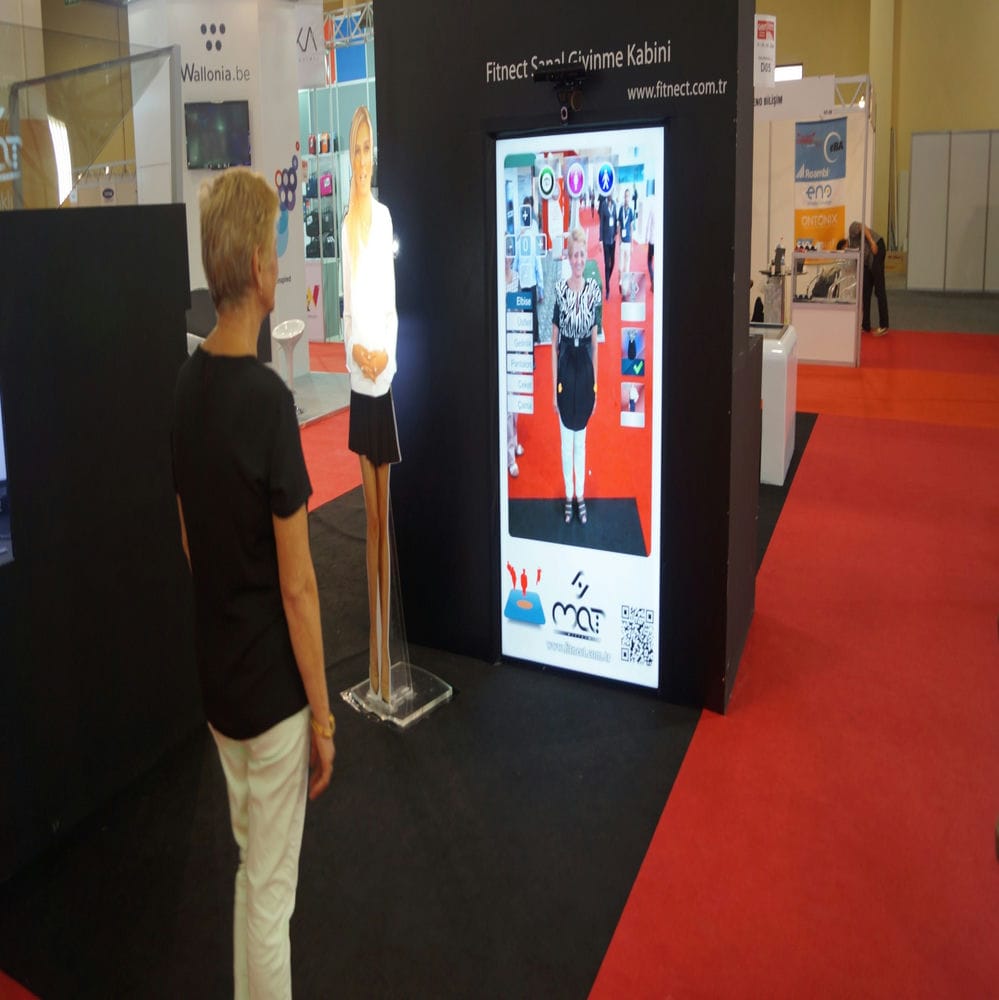 Virtual Cabins
This system, which works with a robot, extends the life of your favorite sports shoes.
Teams at Nike are discovering new solutions to help extend the life of Nike products and services, and making unexpected experiments. B.I.L.L. is involved in Nike Recycling and Donation, Nike Renewed, and other sustainable services such as training videos that help consumers repair and restore their favorite shoes.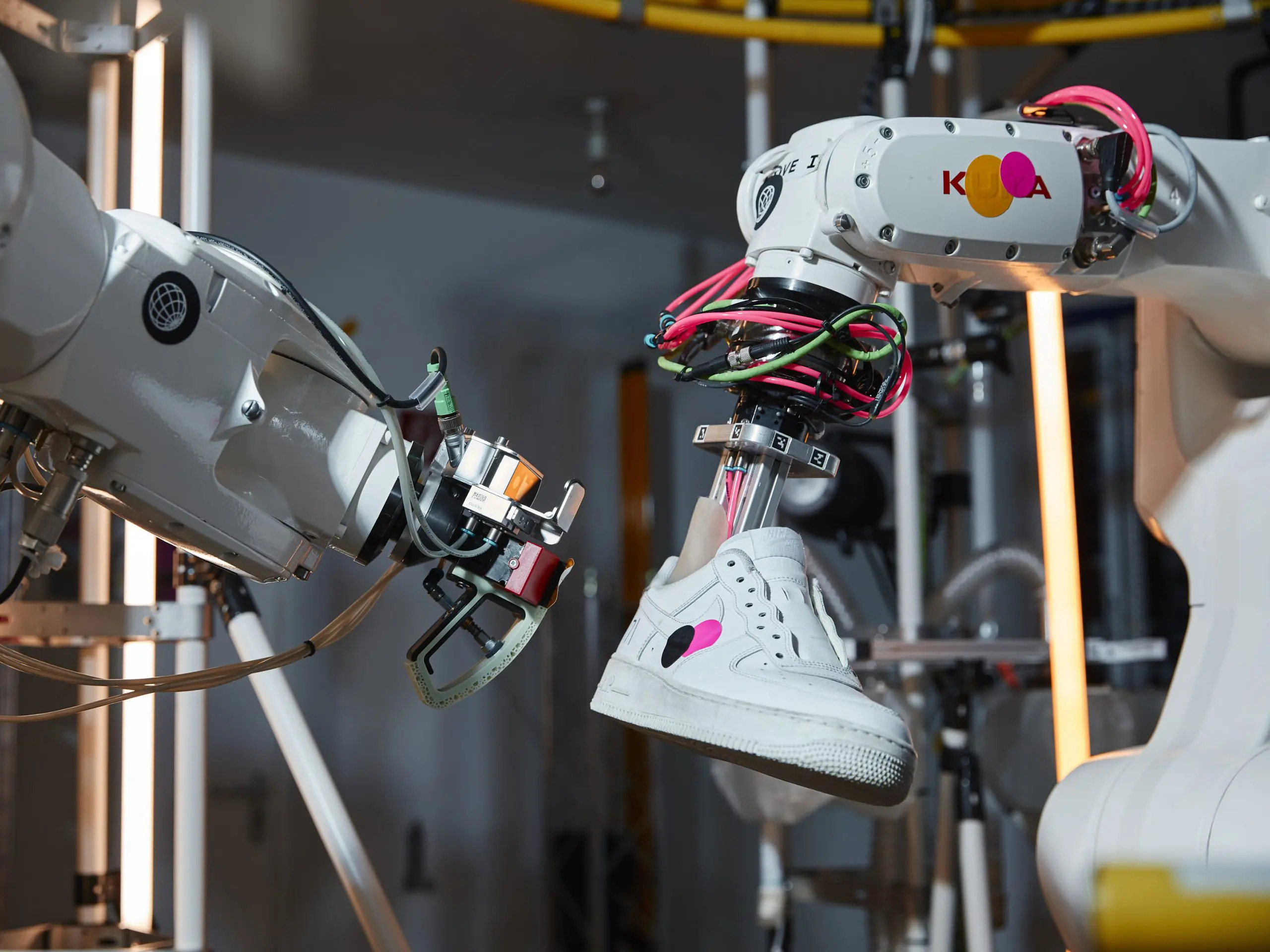 B.I.L.L. (Bot Initiated Longevity Lab)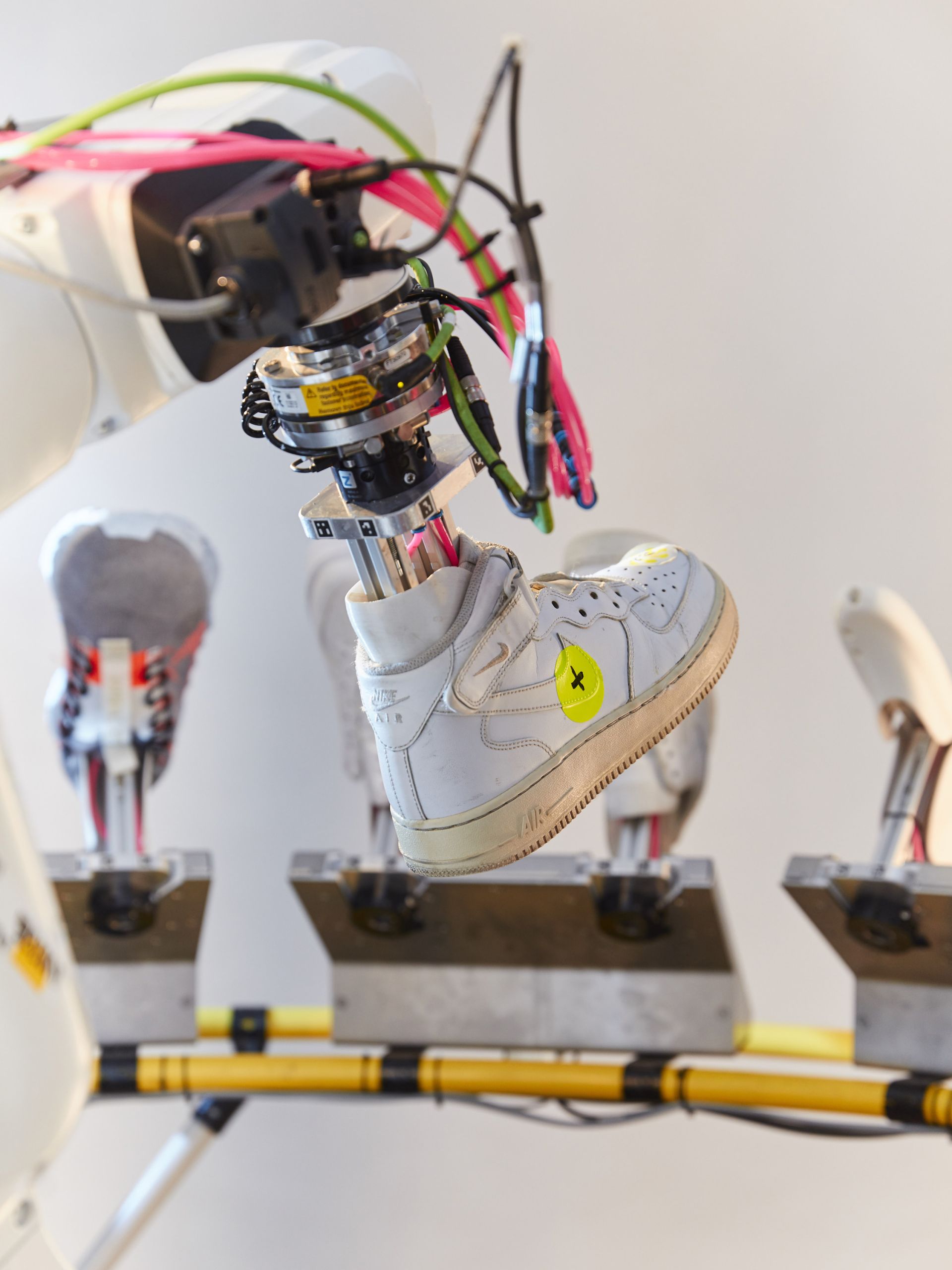 B.I.L.L. (Bot Initiated Longevity Lab)
This Robotic System, Lengthens the Life of Your Favorite Sneakers Nike teams are discovering new solutions and experimenting in unexpected places to help extend the life of Nike products. B.I.L.L. is involved in other sustainable services such as Nike Recycling and Donations, Nike Renewed, and training videos that help consumers repair and restore their favorite sneakers. Using advanced robotics, traditional hand crafts, water-based cleaning products, and recycled polyester patches, B.I.L.L. can currently extend the life of Air Force 1s, Air Jordan 1s, Space Hippie 01s, and Nike Dunks. Once a shoe is loaded onto the robot, a three-dimensional digital model of the shoe is created and detailed cleaning areas are identified on the upper, side walls, and outsole. Shoppers can then select patches to repair the areas of wear and tear on the upper of the shoe. After B.I.L.L. finishes the shoes (it takes around 45 minutes to process a pair of Air Force 1s), Nike store athletes add new laces and laces made from recycled materials. The service will be free for shoppers while B.I.L.L. is available in Nike Town London.[3]
Tommy Hilfiger showcased its 2022 spring collection virtually.
It opened its digital store for visitors to purchase NFTs based on the collection. Among the items that visitors can purchase were a unisex hoodie with the Hilfiger logo, and a women's madras shirt.[4]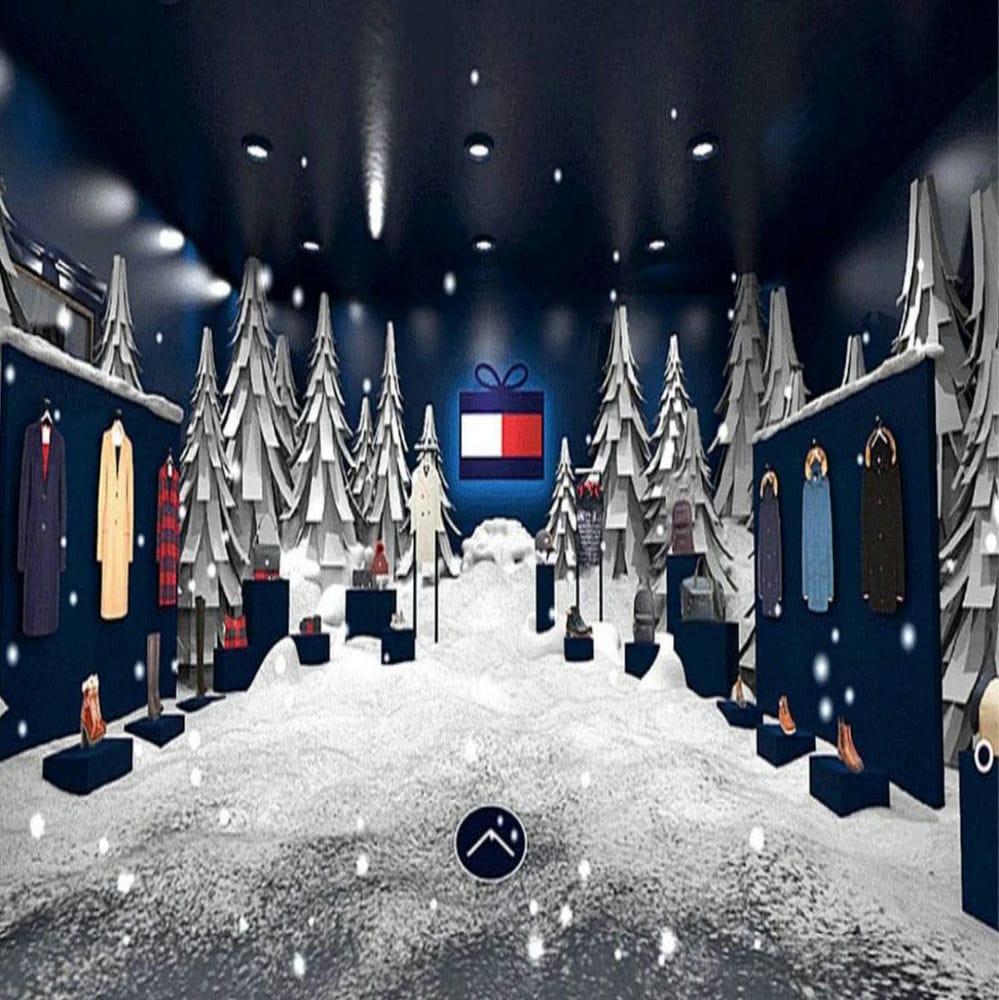 Tommy Hilfiger
Gucci's NFT Project
When it comes to the world of NFTs, one of the active brands is Gucci, which presents itself with a new project called 10KFT Gucci Grail. In this project, carried out in collaboration with digital accessory brand 10KFT, Gucci has created special digital clothing to dress up PFPs from eleven selected NFT collections, including Bored-Ape, World of Women and Cool, designed by Alessandro Michele and digital artist Wagmi-san.[5]
10KFT Gucci Grail
Pull&Bear's Metaverse Project
Pull&Bear is offering a virtual reality project that includes try-on booths and a surf game in the metaverse. Users will also be able to use the Ready Player Me settings to dress their avatars in Pull&Bear clothing on a website adaptation that is also included in the project. Six products have been virtualized for the project, selected from collections designed for the Z generation.[6]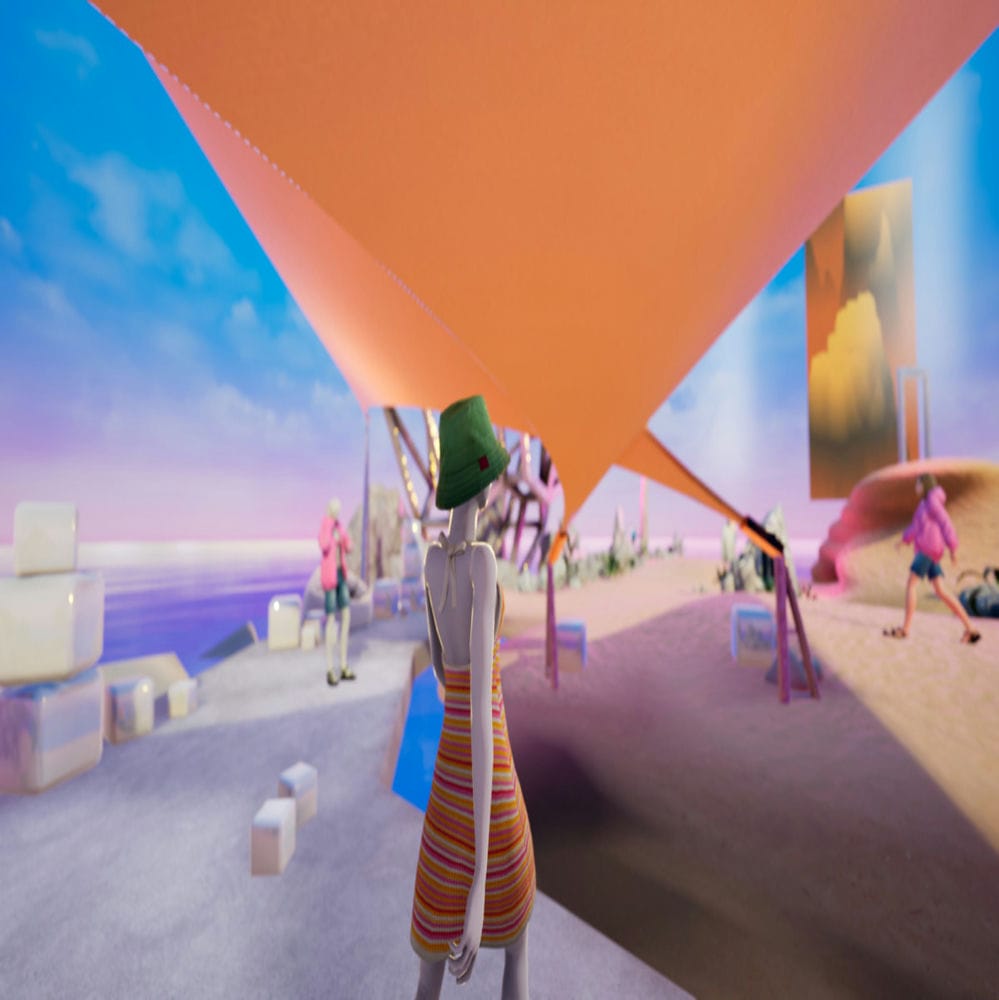 Pull & Bear Metaverse
Metaverse's First Clothing Store Has Opened!
LC Waikiki has completed its work to bring the shopping experience to the Metaverse, launching the beta version of MetaStore, the first clothing store in the Metaverse in Turkey. With its new project, LC Waikiki brings the future of shopping experience to consumers, providing them with a variety of options in MetaStore, from shopping under palm trees on the beach in Hawaii to interactive shopping.[7]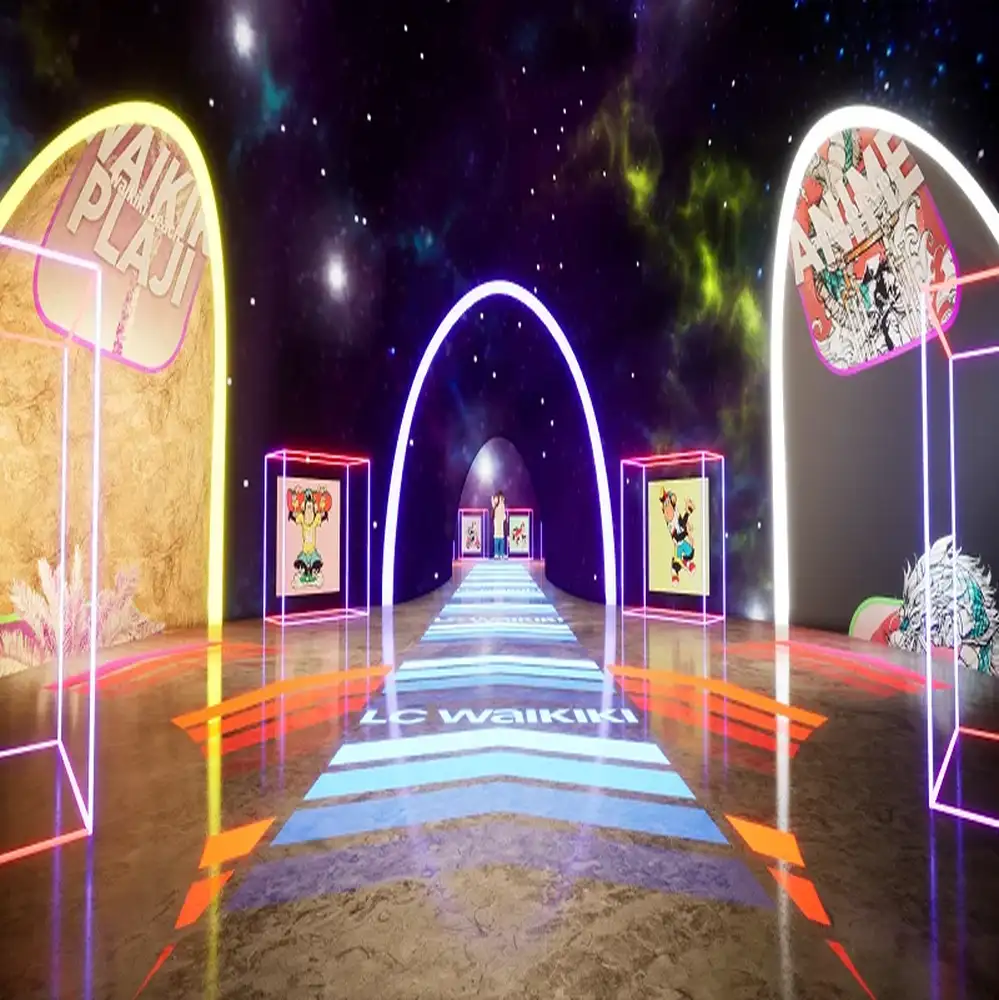 LCW MetaStore
Metaverse Collaboration from H&M
H&M partners with Institute of Digital Fashion (IDF) to launch 'The Metaverse Design Story' collection.
The Metaverse Design Story collection is designed in collaboration with the Institute of Digital Fashion (IDF). The digital collection, highlighted through five augmented reality filters provided by Snapchat, can be accessed and viewed through the H&M app and AR fashion lenses.[8]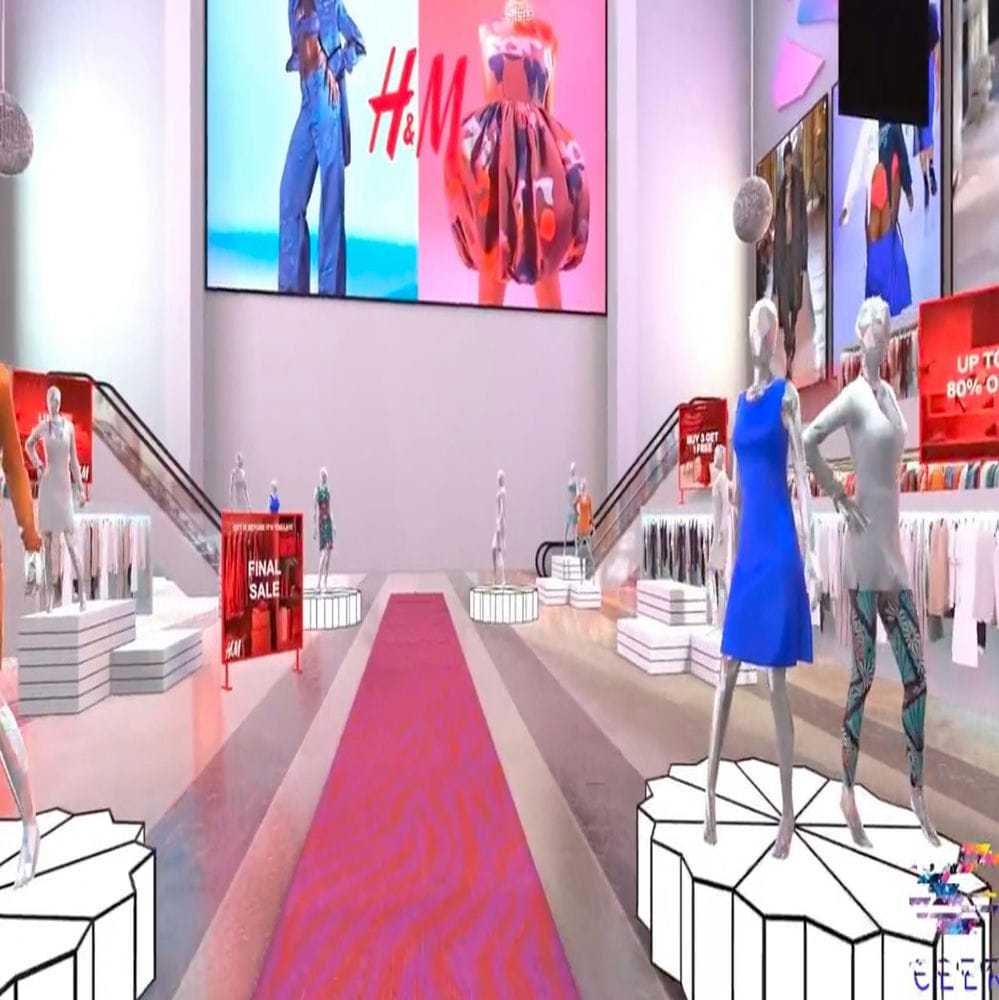 H&M Metaverse
FLO is strengthening its Omni-Channel muscles.
Retail brand FLO is strengthening its omni-channel muscles by integrating its in-store and online consumer movements and providing a new, easy, and enjoyable shopping experience to its customers with FLO Asist. FLO Asist is a new digital tool that helps to break down the walls between online and offline channels during the digital transformation journey. With this tool, FLO offers a new innovative experience with three different applications. The Easy Store application allows customers to check stock information, product reviews, and best-selling products in FLO stores, while the FLO Plus membership program offers points and many different benefits for each purchase. The See on Feet application, on the other hand, uses AR lenses to allow customers to see and try on shoes, as if they were on their feet, no matter where they are.[9]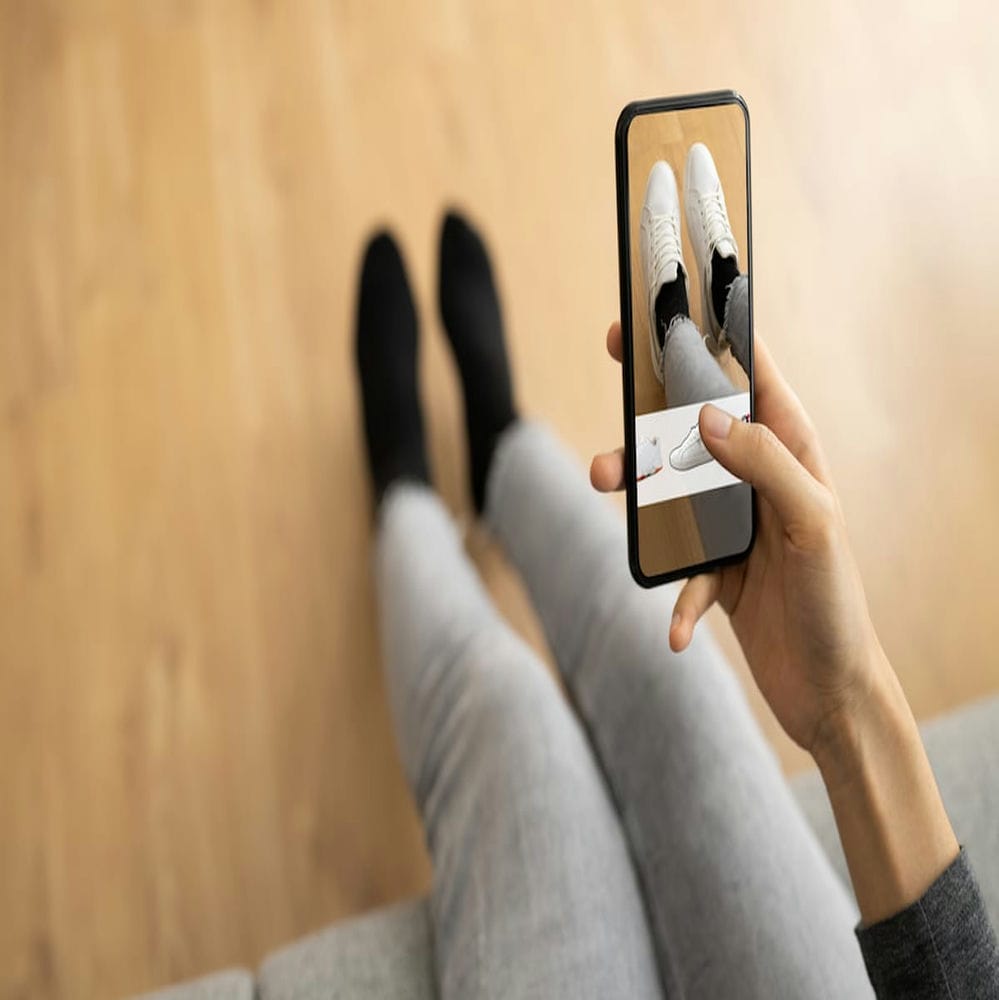 See on Foot Virtual Try-On Application
Will metaverse managers introduce fashion to the masses? Will there be meta-stores? What's next in digital fashion? There are more questions than answers so far, but we are on the threshold of an exciting new industry that everyone is interested in. We will see what the future holds together.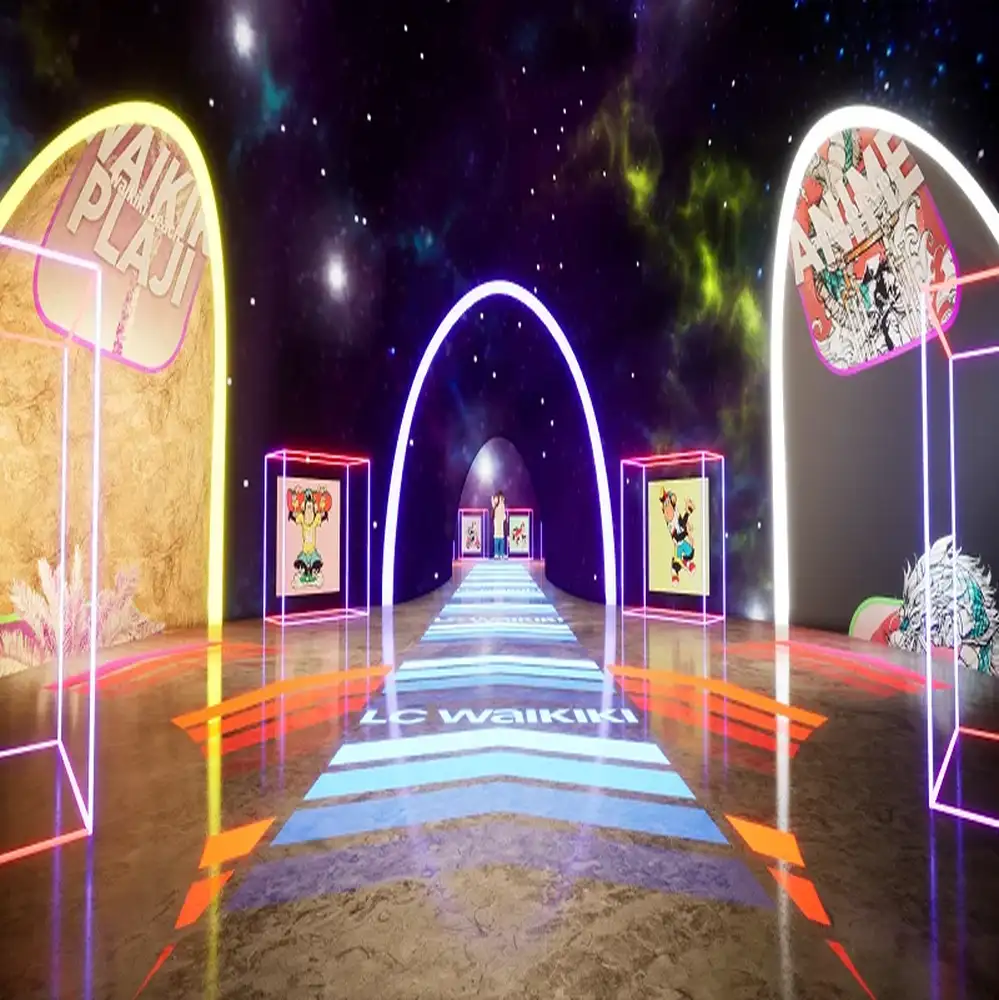 Metaverse
   
    [Dijital Moda Açılımı (ecanta.com.tr)](https://www.ecanta.com.tr/look/dijital-moda-acilimi)

    [Metaverse'de Dijital Moda İçin Bir Gelecek Var Mı? | İnovasyon | Gelecek | Yapi Kredi Blog](https://www.yapikredi.com.tr/blog/gelecek/inovasyon/detay/metaversede-dijital-moda-icin-bir-gelecek-var-mi)
    
    [Nike B.I.L.L. Bot Initiated Longevity Lab — NIKE, Inc.](https://about.nike.com/en/newsroom/releases/bill-bot-initiated-longevity-lab)
    
    [Decentraland'ın Öncülük Ettiği Metaverse Moda Haftası'ndan Öne Çıkan Sahneler (onedio.com)](https://onedio.com/haber/decentraland-in-onculuk-ettigi-metaverse-moda-haftasi-ndan-one-cikan-sahneler-1060710)
    
    [NFT, Metaverse ve Moda: Birleşen Dünyalar, Yeni Projeler • theMagger](https://www.themagger.com/nft-metaverse-ve-moda/)
    
    [NFT, Metaverse ve Moda: Birleşen Dünyalar, Yeni Projeler • theMagger](https://www.themagger.com/nft-metaverse-ve-moda/)
    
    [Metaverse'ün Ilk Giyim Mağazası Açıldı! | Marketing Türkiye (marketingturkiye.com.tr)](https://www.marketingturkiye.com.tr/soylesiler/metaverseun-ilk-giyim-magazasi-acildi/)
    
    [H&M Yeni Koleksiyonunu Metaverse'te Sahneye Çıkarıyor • Coinkolik](https://www.coinkolik.com/hm-yeni-koleksiyonunu-metaversete-sahneye-cikariyor/)
    
    [Flo Omni-Channel Kaslarını Güçlendiriyor | Marketing Türkiye (marketingturkiye.com.tr)](https://www.marketingturkiye.com.tr/haberler/flo-omni-channel-kaslarini-guclendiriyor/)